Rediscover: Robert D. Richardson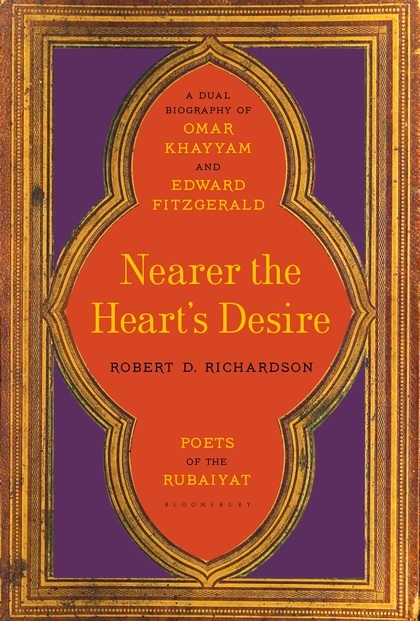 Robert D. Richardson, whose work as the biographer of Henry Thoreau, Ralph Waldo Emerson and William James was acclaimed as "a virtual intellectual genealogy of American liberalism and, indeed, of American intellectual life in general," died on June 16 at age 86, the New York Times reported. Richardson devoted 10 years to researching and writing each of his three biographies, "devouring everything his subjects wrote as well as books they had read." Henry David Thoreau: A Life of the Mind (1986) prompted a fan letter from award-winning author Annie Dillard, and they "ended up marrying in 1988, Ms. Dillard later recalled, after 'two lunches and three handshakes.' " His second major work, Emerson: The Mind on Fire (1995), won the Francis Parkman Prize from the Society of American Historians and was a finalist for a National Book Critics Circle Award. William James: In the Maelstrom of American Modernism (2006) won the Bancroft Prize for American history.
In a piece for the New York Review of Books in 2009, Irish novelist John Banville observed that together the three biographies "form one of the great achievements in contemporary American literary studies.... Aside from his learning, which is prodigious, Richardson writes a wonderfully fluent, agile prose; he has a poet's sense of nuance and a novelist's grasp of dramatic rhythm; he also displays a positive genius for apt quotation, the result of a total immersion in the work of his three very dissimilar yet subtly complementary thinkers." Richardson's most recent book, Nearer the Heart's Desire: Poets of the Rubaiyat: A Dual Biography of Omar Khayyam and Edward FitzGerald (2016), is available from Bloomsbury ($24).