Rediscover: Carlos Ruiz Zafón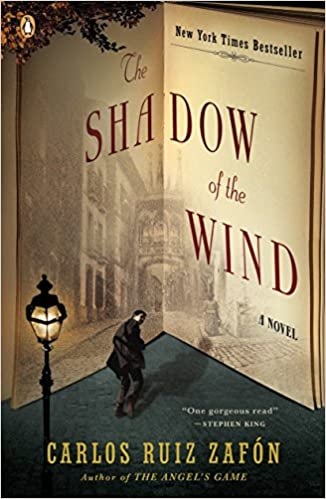 Carlos Ruiz Zafón, whose novel The Shadow of the Wind "became one of the best-selling Spanish books of all time," died June 19, the New York Times reported. He was 55. Published in 2001, The Shadow of the Wind was translated into dozens of languages and has sold more than 15 million copies worldwide. Miguel de Cervantes's Don Quixote is the only Spanish novel that has sold more copies, according to his publisher, Planeta. Ruiz Zafón's debut novel, The Prince of Mist (1993), was written for a teenage audience and won him the first of many literary awards. The Shadow of the Wind was the first title in a four-part project called "The Cemetery of Forgotten Books," which also included The Angel's Game (2008), The Prisoner of Heaven (2011) and The Labyrinth of Spirits (2017).

Ruiz Zafón's literary agent, Antonia Kerrigan, recalled her first impressions of The Shadow of the Wind: "Carlos had been very successful with his young-adult books, and he had no real need to switch to an adult novel. But authors sometimes want to enlarge their vision of the world, and he clearly felt the time had come for him to do just that." Prime Minister Pedro Sánchez of Spain paid homage on Twitter to Ruiz Zafón, describing him as "one of the most read and admired Spanish authors worldwide," adding: "Thank you for letting us travel through your stories." The Shadow of the Wind was last published in 2005 by Penguin Books ($18).