The Book of Lost Saints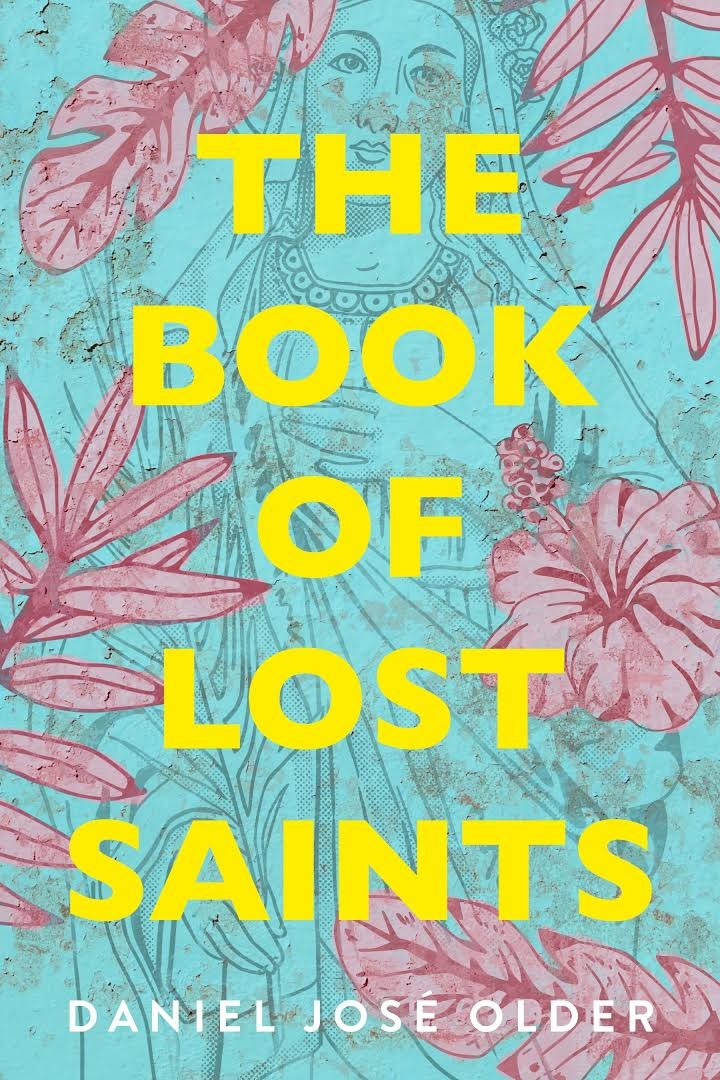 Marisol Aragones, the youngest of three sisters, disappeared during the Cuban Revolution, caught up in the violence between warring factions of soldiers and resistance cells. Half a century later, her spirit--never quite able to rest--begins visiting her nephew, Ramón, a shaggy gentle giant who works at a New Jersey hospital by day and spins records at a local club by night. In The Book of Lost Saints, Daniel José Older (Dactyl Hill Squad; Shadowhouse Fall) unfolds Marisol's story through the memories she shares with Ramón.
At first, readers may find Marisol's memories as confusing as Ramón does: half-remembered encounters with neighbors and friends who, like Marisol, end up joining the revolution in various capacities. Meanwhile, Ramón navigates his tricky relationship with Aliceana, a Filipina medical resident at the hospital where he works. Plus, he's dealing with pressure from a local heavy who may have some connection to Marisol and wants to use Ramón's popular DJ shows for his own ends. Eventually, Ramón and Aliceana, along with Ramón's roommate Adina, book a trip to Cuba in search of answers.
Between the grisly scenes of war, prison and heartbreak, Older's otherworldly narrative gives way to moments of lightness: Adina's dry sense of humor, wisecracks from assorted Cubano relatives, the growing love between Ramón and Aliceana. Infused with the pounding beats of Ramón's nightclub, the colors and sounds of prewar Cuba and the complicated ties of family, The Book of Lost Saints is a gritty, compelling look at love and war and the ways past actions reverberate down through the generations. --Katie Noah Gibson, blogger at Cakes, Tea and Dreams