From the Shelf
An Immortal Adversary
I recently listened to a lecture by the esteemed oncologist-writer Azra Raza who discussed the radical imbalance between research funding allocated to cancer treatment versus prevention. It helped me understand why, despite millions of dollars devoted to curing cancer, we haven't made enough progress in eradicating the disease.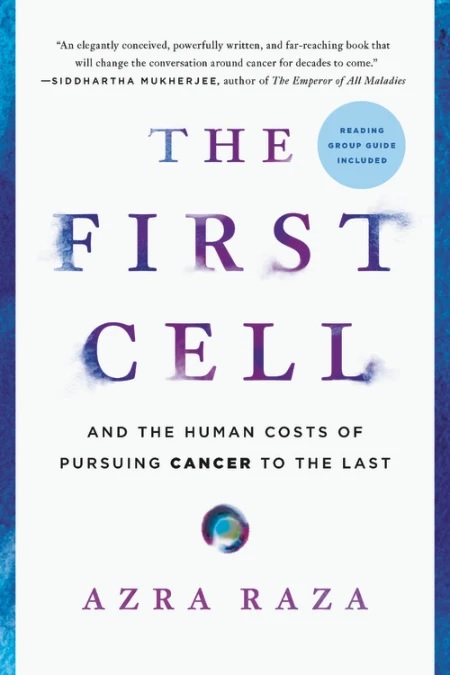 Raza passionately advocates in The First Cell: And the Human Costs of Pursuing Cancer to the Last (Basic Books, $17.99) for more dedicated research on tracking down initial deviant cells before they lead to cancer. Instead of a "war on cancer" narrative, Raza's approach is a studied negotiation with an ancient, persistent enemy, a strategy for which early detection is the most effective tool.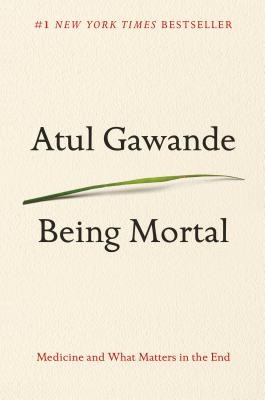 In Being Mortal: Medicine and What Matters in the End(Picador, $17), surgeon Atul Gawande shares with readers his experience caring for chronically ill cancer patients and the importance of offering not just toxic treatment options that amount to "physical torture," but also the comfort, guidance and realistic assessments of quality of life that will gently help patients face their own mortality. This resonated with me, the idea that a dignified ending on one's own terms might be preferable to one aggressive treatment after another in a sterile hospital setting.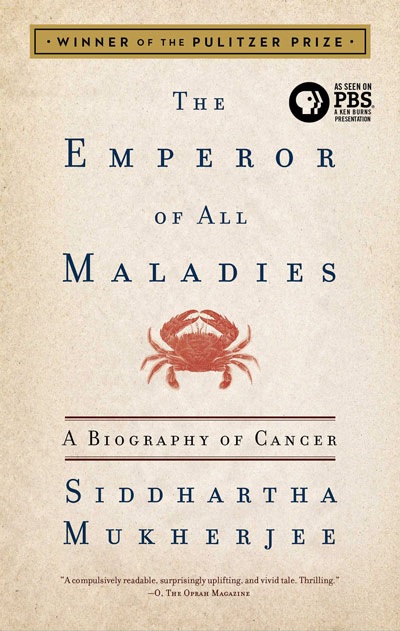 The Emperor of All Maladies: A Biography of Cancer (Scribner, $20) by physician Siddhartha Mukherjee is, in the author's words, "an attempt to enter the mind of this immortal illness, to understand its personality, to demystify its behavior." Mukherjee connects science and medicine with culture, history, literature and politics to assess whether it is possible to eradicate cancer from our bodies and societies forever.
These three titles are elegant works of literature that engage readers with cancer narratives in layman's terms from a medical perspective and offer uplifting accounts of compassion and humanity in our timeless struggle with an immortal adversary. --Shahina Piyarali, reviewer

In this Issue...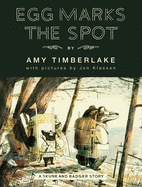 Skunk and Badger return for a thrilling and poignant adventure in this second hilarious title in the series by award-winning duo Amy Timberlake and Jon Klassen.

These poignant stories feature transgender women, but the universal challenges faced by Plett's characters invite broad audiences.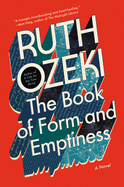 This heartwarming novel about family and grief follows the travails of a boy finding his own voice in a world where so many surround him.
Review by Subjects:
Fiction ⋅ Mystery & Thriller ⋅ Science Fiction & Fantasy ⋅ Biography & Memoir ⋅ Social Science ⋅ Now in Paperback ⋅ Children's & Young Adult

Book Candy
'The Van Gogh of Typewriter Art'
Messy Nessy Chic featured "a chat with the Van Gogh of typewriter art."

---
Video: "Dolly Parton accepts Library of Congress' David M. Rubenstein Award."

---
Gastro Obscura looked "inside the company printing America's community cookbooks."
---
Open Culture considered whether King Arthur in film might be "our most enduring popular entertainment franchise."
---
Author Aja Raden chose her "top 10 books about lies and liars" for the Guardian.

Great Reads
Rediscover: Foundation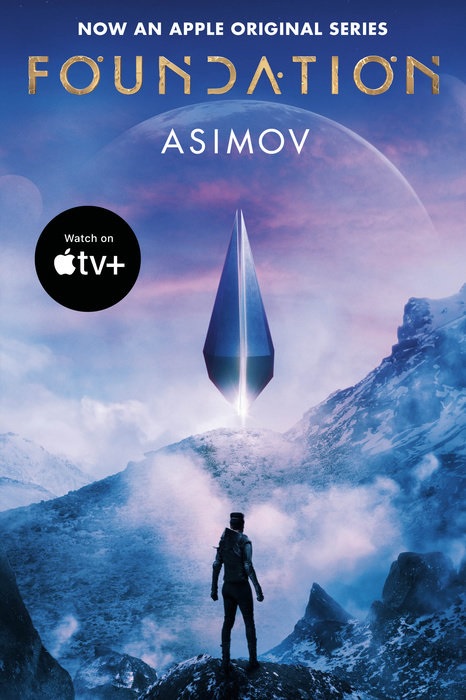 Isaac Asimov's Foundation series is a cornerstone of the science-fiction genre. In a distant future in which a Galactic Empire spans the Milky Way, scientist Hari Seldon has created a new discipline called psychohistory that can predict the actions of large populations. Using psychohistory, Seldon learns the Galactic Empire is on the verge of collapse and the galaxy will experience 30,000 years of turmoil before a second empire can form. Seldon creates a plan to shrink this oncoming dark age to a single millennium by safeguarding all human knowledge with an organization of scientists and engineers called the Foundation. Asmiov's series was originally a trilogy consisting of Foundation (1951), Foundation and Empire (1952) and Second Foundation (1953). He later wrote two sequels--Foundation's Edge (1982) and Foundation and Earth (1986)--and two prequels, Prelude to Foundation (1988) and Forward the Foundation (1993).

Today, Apple TV+ releases the first two episodes of an adaptation of the Foundation series created by David S. Goyer (Batman Begins, Man of Steel), with Jared Harris starring as Hari Sheldon. Other cast members include Lee Pace, Lou Llobell, Leah Harvey, Laura Birn, Terrence Mann, Cassian Bilton and Alfred Enoch. The season's remaining eight episodes will premiere every Friday. A tie-in version of Foundation is available from Del Rey ($17). --Tobias Mutter
The Writer's Life
Reading with... Shin Yu Pai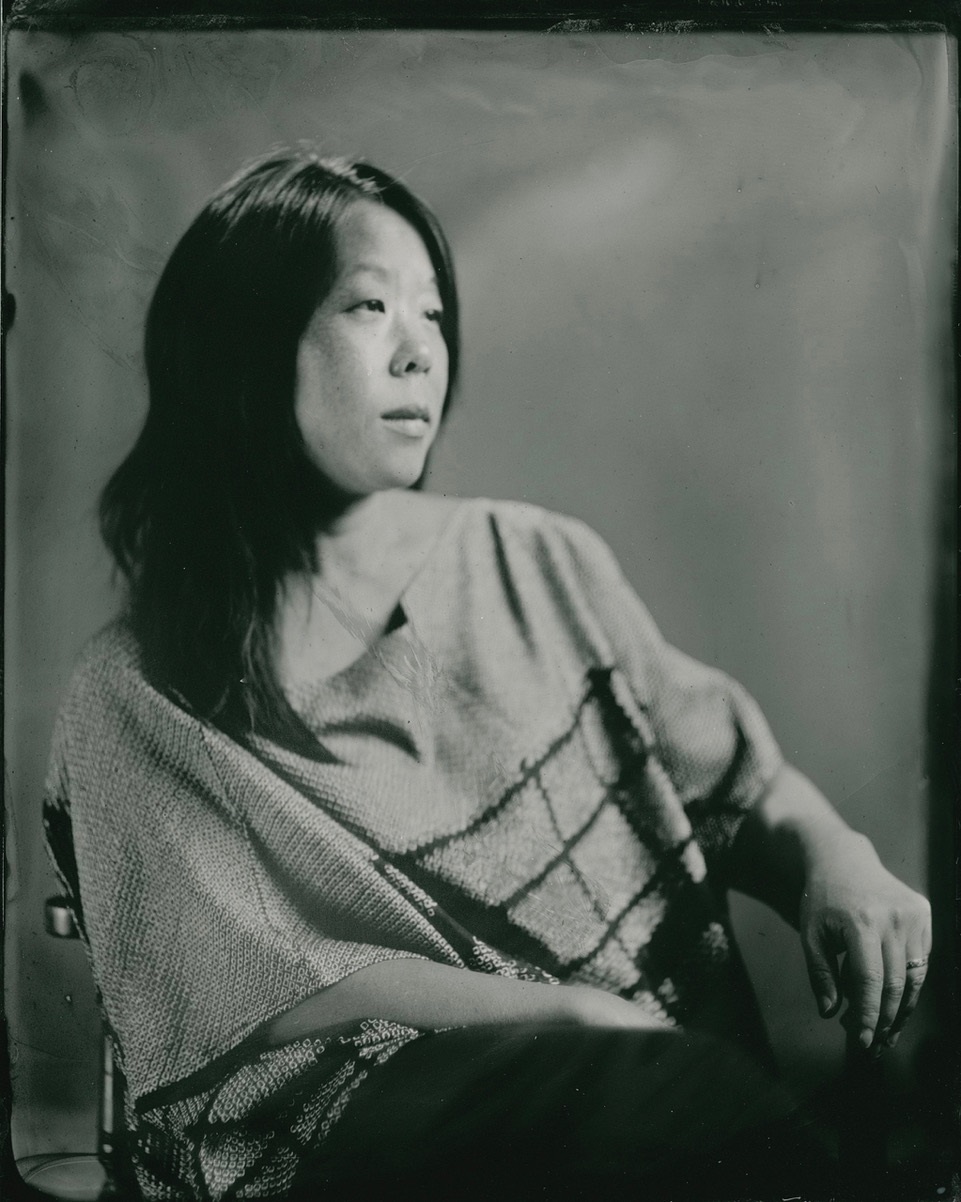 photo: Daniel Carrillo
Shin Yu Pai is the author of 11 books, including Aux Arcs, Adamantine, Sightings and Equivalence. Last year, Entre Rios Books published Ensō, a 20-year survey of her work across creative disciplines. From 2015 to 2017, she served as the Poet Laureate for the City of Redmond, Wash. Her poetry films have screened at Northwest Film Forum and the Zebra Poetry Festival in Berlin. Pai lives and works on the unceded ancestral lands of the Duwamish people, also known as Seattle. Her newest poetry book is Virga (Empty Bowl Press).
On your nightstand now:
After the Atlanta shootings, a friend recommended Ornamentalism: A Feminist Theory for the Yellow Woman by Anne Anlin Cheng, which has helped me to form a more complex understanding of how Asian women have been depicted in the racial imagination and how that image, combined with racist histories, contributes to ongoing dehumanization and fetishization of Asian women. I'm also reading The Lady of Linshui Pacifies Demons: A Seventeenth-Century Novel, translated by Kristin Ingrid Fryklund, and Divine, Demonic, and Disordered: Women Without Men in Song Dynasty China by Hsiao-wen Cheng. I ordered these last two after reading Tsultrim Allione's book on feeding, or working with one's demons, a practice that traces itself back to the female tantric master Machig Labdrön.
Favorite book when you were a child:
I loved Finn Family Moomintroll by Tove Jansson for the illustrations and the similarities I thought I saw to Winnie the Pooh.
Your top five authors:
Michael Ondaatje, Jhumpa Lahiri, Arthur Sze, Xiao Hong and Wang Anyi.
Book you've faked reading:
Ezra Pound is a paragon of modernist verse and his ABC of Reading is important to many poets and writers of my generation, particularly those who went through the Jack Kerouac School of Disembodied Poetics. It was never assigned reading and somehow I avoided reading it all these years.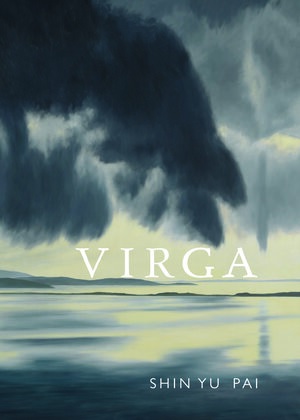 Book you're an evangelist for:
A year ago, I read the essay collection How to Write an Autobiographical Novel by Alexander Chee, while I was waiting for the arrival of his novel Edinburgh at my local library. It's a fabulous memoir in essays that spans Chee's experiences as a tarot card reader, AIDS activist, rose whisperer and rising author, and dives deeply into questions of writing.
Book you've bought for the cover:
Art of the Japanese Postcard, a book that was also an exhibition that I got to see at the Boston Museum of Fine Arts. I love mail and postcards, and this book also inspired me to collect postcards from Taiwan that were designed and printed during Japanese colonial occupation.
Book you hid from your parents:
Judy Blume's Forever, because we never talked about sex.
Book that changed your life:
A man that I was in love with gave me a copy of Letters to a Young Poet by Rainer Maria Rilke during a difficult time in my adolescence. It asked the fundamental questions of an artist and her commitments to art and artful living. To encounter it as I was leaving the safety of my childhood home and family of origin provided me with a foundation of thinking about how I could prioritize a commitment to art as a way of life.
Favorite line from a book:
" 'A wave is born from deep conditions of the ocean,' she said. 'A person is born from deep conditions of the world. A person pokes up from the world and rolls along like a wave, until it is time to sink down again. Up, down. Person, wave.' " --from Ruth Ozeki's A Tale for the Time Being
Five books you'll never part with:
Anil's Ghost by Michael Ondaatje came to me at a moment in my life when I was thinking about the idea of what remains, what is permanent, what legacies, which histories endure as conveyed through stone and monuments.
Everything Sings by Denis Woods is an incredible book on mapping the local in unexpected and imaginative ways.
Moon in a Dew Drop by Dogen--I still have my copy from an undergraduate religion class I took with M. David Eckel in 1996.
The Ink Dark Moon: Love Poems by Ono no Komachi and Izumi Shikibu translated by Jane Hirshfield, which was introduced to me by Boston poet Deborah Bennett.
The Tibetan Book of Living and Dying by Sogyal Rinpoche because we all need a manual that guides us through grieving.
Book you most want to read again for the first time:
Michael Ondaatje's Warlight. He writes incredible child narrators who grow and evolve into adults over the course of a book. His protagonists arrive at coming to terms with childhood memories to re-order their lives, to recover what was lost. Ondaatje's ability to describe esoteric professions is also something to behold--I know of no other book that describes greyhound smuggling in such vivid detail.
Book Reviews
Fiction

Viking, $30, hardcover, 560p., 9780399563645

Arsenal Pulp Press, $18.95, paperback, 256p., 9781551528564
Soho Press, $25, hardcover, 144p., 9781641293044
Mystery & Thriller
Tor Nightfire, $29.99, hardcover, 320p., 9781250622006
Minotaur Books, $27.99, hardcover, 400p., 9781250204479
Science Fiction & Fantasy
Forest Avenue Press, $18, paperback, 350p., 9781942436461
Biography & Memoir
Knopf, $26, hardcover, 256p., 9780525658818
Other Press , $26.99, hardcover, 448p., 9781635421804
Social Science
Ten Speed Press, $16, paperback, 176p., 9781984858979
Now in Paperback
HarperCollins, $16.99, paperback, 224p., 9780063001930
Children's & Young Adult

Algonquin Young Readers, $18.95, hardcover, 160p., ages 7-10, 9781643750064
Scholastic Press, $18.99, hardcover, 320p., ages 14-up, 9781338734188
Familius, $17.99, hardcover, 32p., ages 5-8, 9781641705783
---