From the Shelf
Voices from Chernobyl
When HBO released the miniseries Chernobyl, I was skeptical about how many people would tune in to a grim drama recounting the 1986 nuclear disaster. To my surprise and delight, the series' humanistic yet unflinching approach to the terrifying events seems to have struck a chord. Despite its impressive attention to detail, however, it is not a strictly factual account. For those seeking a more complete understanding of the tragedy, here are a few recommendations.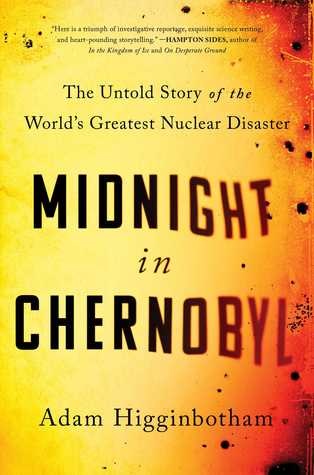 The Chernobyl Podcast is the official podcast of the miniseries. Creator and writer Craig Mazin walks the listener through each episode with admirable frankness, frequently noting where and why the show departs from the historical record.
Adam Higginbotham's nonfiction account of the disaster, Midnight in Chernobyl (Simon & Schuster, $29.99), demonstrates that the true story is no less terrifying than Mazin's fictionalized version. Higginbotham digs further into the science behind the accident without ever compromising the book's surprisingly quick pacing. Midnight in Chernobyl makes for an unconventional page-turner and, like the show, it cuts through Cold War stereotypes to capture the human drama behind the unfolding disaster.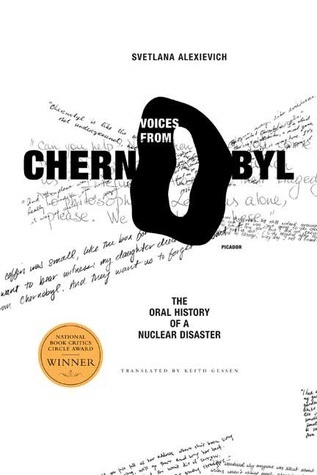 Satisfying as Higginbotham's book is, I doubt anything will ever be written about Chernobyl that is better than Nobel Prize winner Svetlana Alexievich's Voices from Chernobyl (Dalkey Archive Press, $19.95). Composed in her signature "polyphonic" oral history style, the book is authentic, tragic and oddly beautiful. Voices from Chernobyl would be a success if it only recorded first-person accounts of Chernobyl's survivors for posterity, but Alexievich somehow patches them together to form a portrait of a haunted community. I hope the miniseries' success will lead more people to her masterpiece. --Hank Stephenson, bookseller, Flyleaf Books, Chapel Hill, N.C.

In this Issue...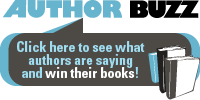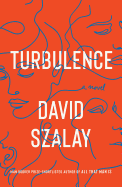 In linked vignettes, David Szalay's Turbulence peeks into the lives of 12 international travelers.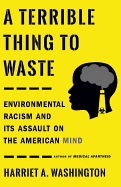 This well-researched book reveals how communities of color are disproportionately affected by environmental pollutants.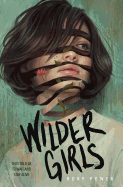 This powerful debut YA novel about a strange disease at an all-girls boarding school explores female empowerment, friendship and survival with tenacity and brilliance.
Review by Subjects:
Fiction ⋅ Mystery & Thriller ⋅ Biography & Memoir ⋅ Social Science ⋅ Science ⋅ Children's & Young Adult

Book Candy
Librarian Literary Ink

Great Reads
Rediscover: Andrea Camilleri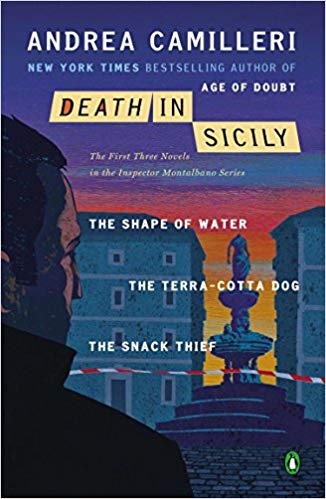 Italian writer Andrea Camilleri, who died last week at age 93, was best known as the author of 27 novels and multiple short story collections starring Sicilian police officer Inspector Salvo Montalbano, many of which take place in the fictional town of Vigata, Sicily. Camilleri based Vigata on his home town of Porto Empedocle, which honored the popularity of the Montalbano series by officially changing its name to Porto Empedocle Vigata between 2003 and 2009. Camilleri didn't write his first novel until he was 53 years old. His first two were unsuccessful, but his third, The Hunting Season, became a bestseller. His fourth novel, The Shape of Water, was the first story with Inspector Salvo Montalbano. From 1977 to 1997, Camilleri was also the chair of film direction at the Accademia Nazionale d'Arte Drammatica in Rome.

Camilleri's most recent book was Il cuoco dell'Alcyon. However, this is not the last entry in the Montalbano series. Thirteen years ago, Camilleri wrote a final Montalbano novel in which the inspector is irretrievably killed, to avoid the fate of Arthur Conan Doyle's Sherlock Holmes. The name Montalbano is a tribute to Spanish writer Manuel Vázquez Montalbán (1939-2003), whose Detective Carvalho was also a gastronome and used to highlight local culture and issues (with Catalonia replacing Sicily in Carvalho's case). The Montalbano books are extremely popular in Italy and have been adapted into a long-running TV series. Camilleri has sold some 10 million copies, with increasing sales of Stephen Sartarelli's English translations. In 2013, Penguin Books released a 700-page paperback called Death in Sicily, which collects the first three Montalbano mysteries ($22, 9780143123682). --Tobias Mutter

The Writer's Life
Guy Leschziner: Understanding the Mysteries of Sleep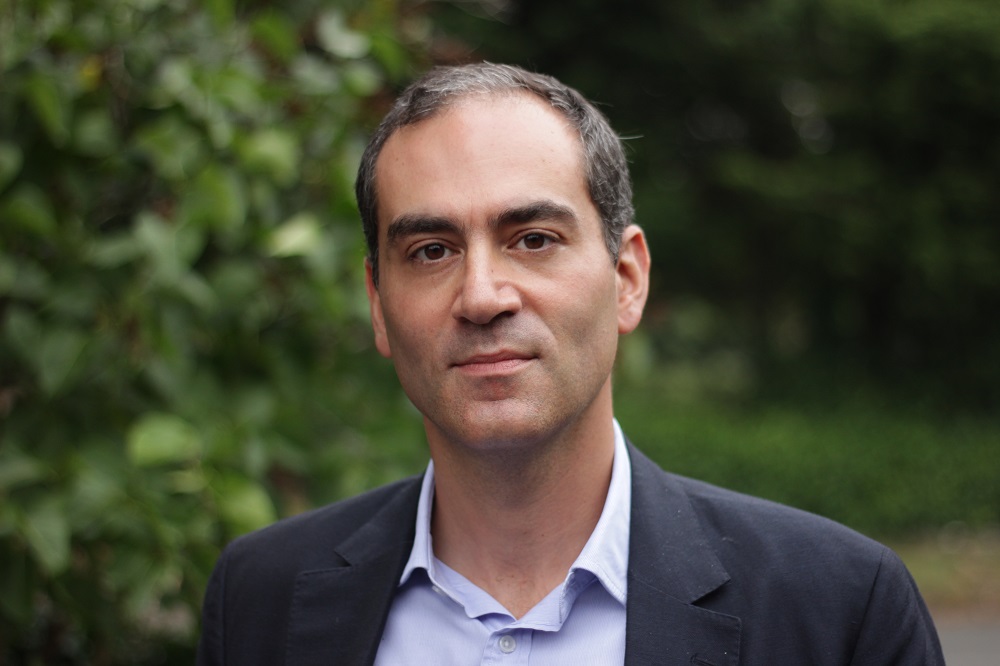 Dr. Guy Leschziner is a consultant neurologist, sleep physician and clinical lead for one of the largest sleep units in Europe. He works at Guy's Hospital in Central London, and is actively involved in research and teaching. The Nocturnal Brain: Nightmares, Neuroscience and the Secret World of Sleep (reviewed below), was just published by St. Martin's Press.
Would you agree that people are beginning to gain a greater understanding about the prevalence of sleep disorders and the importance of sleep?
Absolutely. People's interest in and awareness of sleep has dramatically expanded over the last few years. Realizing that your sleep is not normal and seeing a doctor about it was, until recently, a fairly rare phenomenon.
From the patient stories you share in The Nocturnal Brain, it seems that you see many of your patients over a long period of time.
Some conditions, like narcolepsy, require management and interaction with the doctor on a long-term basis. Many of the patients described in the book, especially the young people, are people I've known for many, many years. You can't help but get enmeshed in their education, their family life, their relationships--really, in every aspect of their lives. It shows that these conditions don't just affect the person suffering, but also anybody who is living with them or is around them.
What sparked your interest in the field of sleep medicine?
I think most people come to sleep medicine from a variety of different backgrounds. My own background was in neurology. I was originally trained as an epilepsy specialist. There's a great deal of overlap between epilepsy and sleep medicine. My own interest was very much sparked when I was asked to write a paper on the function of dreaming. Upon coming across an article on Francis Crick, who along with James Watson discovered the double-helix structure of DNA, I became fascinated with the idea that sleep had a function well beyond what I, as a fairly naïve undergraduate, originally thought.
I was lucky to have the opportunity to develop my clinical interest when I was a junior doctor in training and at a time when I was attached to a hospital with one of the first sleep centers in the U.K.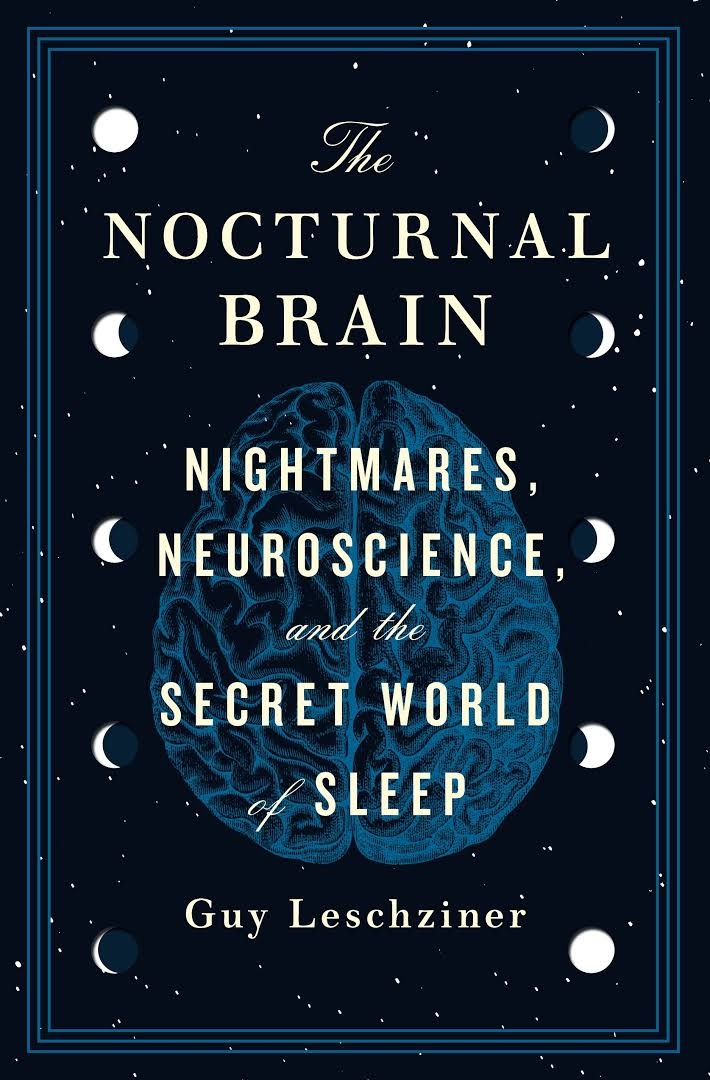 You touched on probably the most common question about sleep: the question of why we dream and how we dream. Your answer in the book--that we really don't know--was refreshing. Are there sleep mysteries that we'll never know the answers to? Or are there advances on the horizon that will solve most of these issues?
From a research and academic perspective, the world of sleep and sleep medicine has really exploded over the past 20 years. There seems to be an exponential growth in what we know. I think some questions will, to some extent, remain unanswered for many, many years. We're now starting to understand that sleep is a physiological process that allows our bodies, our minds, our psychological states, our physical states to be constantly regulated and constantly restored. I think the technological advances are really coming into play now.
Are there any stumbling blocks to this research?
We don't have a good way of studying sleep in very large populations with any degree of accuracy. A lot of the research we're doing now is based on incomplete data. When you look at large studies about sleep duration and mortality or sleep duration and cancer risk, they are relying on people filling in questionnaires or using techniques that are proxy measures of sleep rather than real measures of sleep. Once we have the ability to give someone a gadget that can monitor their brain waves for six months to a year, then I think the refinement to the quality of research will be a real game changer. The other area that will change things dramatically is our understanding of genetic factors relating to sleep. As this understanding increases, so will our knowledge of the underlying genetic and biochemical processes that lead to disrupted sleep.
What are some ways that people can improve their sleep?
A lot of people who have poor quality sleep use external agents like alcohol to try to help them sleep. Alcohol is a very potent way of reducing the quality of sleep. People also don't pay enough attention to environmental noise or what they're using their bedroom for. A lot of people use their bedroom for things other than sleep.
People can get very obsessed about all this. They're cutting out caffeine and not exposing themselves to bright lights in the evenings. All of that is only an issue if you have difficulties with your sleep. If you're an individual who can quite happily drink an espresso before bed and fall off to sleep okay and sleep through the night and wake up refreshed, then you don't need to worry about all this. I've seen a lot of people without sleep issues who generate insomnia from being obsessed about their sleep!
What is the most exciting aspect of your work?
Because we are in an area of medicine very much in its infancy, there is still so much to discover. There are so many uncertainties. This makes for a very exciting time because you can, hand on heart, say I don't know--and I'm very happy to say I don't know. I think it's important to acknowledge what we don't know. It also means it's a fast-moving field because a lot of questions are being answered on a regular basis very quickly. --Melissa Firman, writer and editor at melissafirman.com

Book Reviews
Fiction

Scribner, $25, hardcover, 160p., 9781982122737
Atria, $26, hardcover, 304p., 9781982111335
Berkley, $16, paperback, 368p., 9780399586897
Mystery & Thriller
Mulholland Books, $28, hardcover, 368p., 9780316531269
Knopf, $27.95, hardcover, 464p., 9780525655398
Dutton, $26, hardcover, 384p., 9781524745141
Biography & Memoir
Houghton Mifflin Harcourt, $26, hardcover, 240p., 9781328900234
Simon & Schuster, $28, hardcover, 304p., 9781501151194
Social Science

Little, Brown Spark, $28, hardcover, 368p., 9780316509435
Science
St. Martin's Press, $28.99, hardcover, 368p., 9781250202703
Children's & Young Adult

Delacorte Press, $18.99, hardcover, 368p., ages 14-up, 9780525645580
Running Press Kids, $19.99, hardcover, 96p., ages 7-12, 9780762495054
--- SPECIAL ADVERTORIAL OFFERINGS ---